Pavers
Fendt is a local pioneer in the design and production of innovative and elegant paving stones, offering a full line of interlocking concrete pavers for building driveways, sidewalks, patios, pool decks and more. There is no limit for this versatile, decorative stone.
Fendt's high-density, high-strength concrete pavers are guaranteed to exceed stringent American Society for Testing and Materials (ASTM) standards. To achieve this high level of strength and durability, the paving stone material is tightly compacted during the manufacturing process, minimizing the amount of moisture the pavers will absorb. That is key for the paver to resist the effects of repeated freeze/thaw cycles of winter.
From initial design to manufacture, Fendt concrete paving stones are created with beauty in mind, but made to last.
European Heritage
The technology used in the creation of concrete interlocking paving stones originated in Germany after the Second World War. New, highly efficient machinery came into use for manufacturing a variety of shapes and integrated colors of quality paving stones. The technology soon spread throughout Europe where concrete pavers were used to rebuild and add beauty to streets, sidewalks and homes.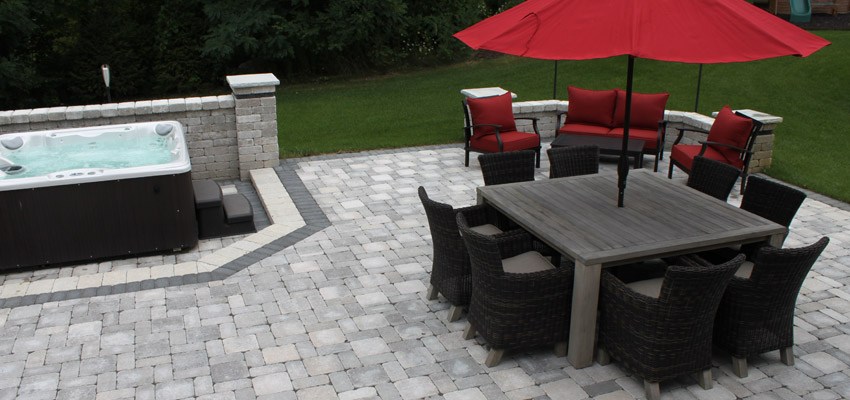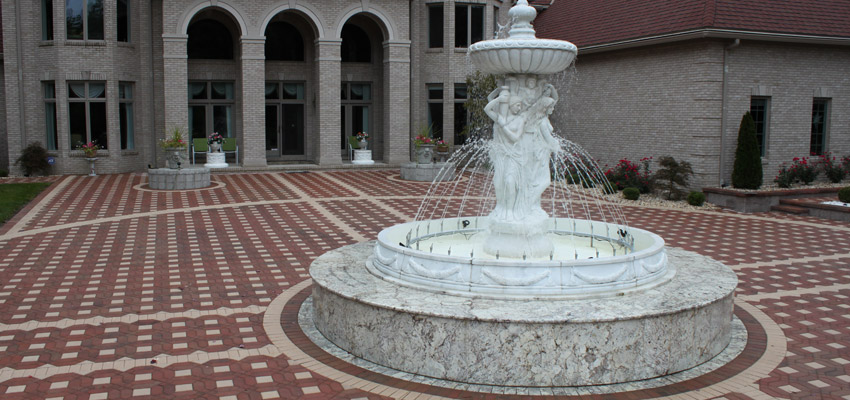 Choose A Paver
Eco-Brick™ Permeable Paver
Eco-Classic Permeable Paver
Geolink
Holland 4x8
Holland Series
Harbor Stone Series
Bay Stone Series
Monoslab® Grass Paver®
Old World Holland 4x8
Old World Random
Old World Vintage
Special Order Pavers
Special Order Textures
Spectrum Collection Colors
Symetry
Vintage