Concrete Masonry Units
Fendt Builder's Supply offers the best concrete masonry units in southeast Michigan! Our products are backed by years of concrete manufacturing experience. Enhance any construction project with our vast selection of masonry units.
Fendt Precast Concrete Masonry Lintels
In residential and commercial buildings of concrete masonry, precast lintels are often used to span openings in the walls. These horizontal members function as beams to support the weight of the wall, as well as other dead and live loads over the openings, and transmitting these loads to the adjacent masonry. Flexural strength, shear strength and deflection are critical to the design of lintels.
Because of their rigidity, strength, durability, fire resistance and aesthetics, the most common types of lintels for concrete masonry construction are those manufactured of precast reinforced concrete or reinforced concrete masonry units. The color and surface texture of these lintels can accent or duplicate the surrounding masonry.
For more information on precast lintels, download our Guide below (PDF)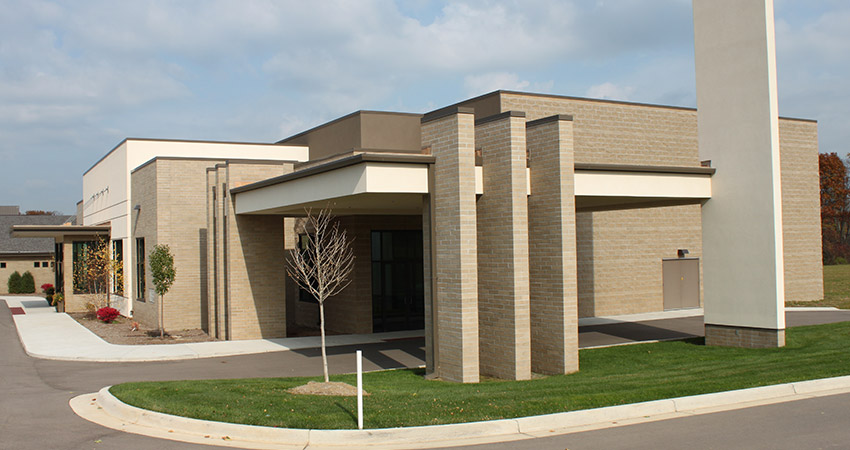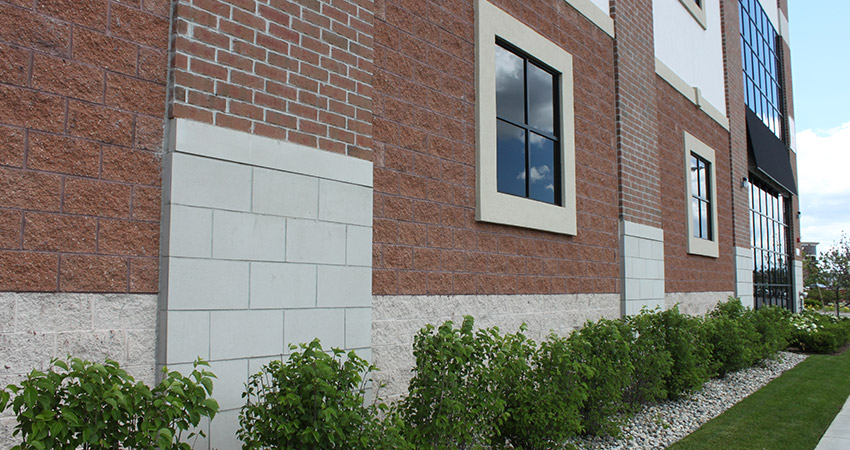 Architectural Units
Fluted, Striated, Scored and Split-Face blocks are just a few of the architectural blocks we manufacture.
Full Face Split
Four Fluted Split
Eight Fluted Split
Half High Split
Waffle
7-Score Striated
1-Score Striated
Full Faced Striated
"H" Form Block
Korfil Pre-Insulated
Smooth Face Colored
Smart Brick® – Half-High Smooth Face Colored
Sound Cell®
HI-R-H® (and HI-R) Insulated
Standard Blocks
These standard blocks are the foundation of any building project.
Regular Block
12" Full Solid and Semi-Solid
10" Full Hollow Fittings
8" Fractional Fittings
8" Full Solid and Semi-Solid
6" Fractional Fittings
4" Full Hollow Fittings
4" Full Solid Fittings
3" – 2" – 1" Solid Fittings
Chimney Block
12" Full Hollow Fittings
12" Fractional Fittings
8" Full Hollow Fittings
6" Full Hollow Fittings
6" Solid
4" Fractional Fittings
45 Degree Angle Block